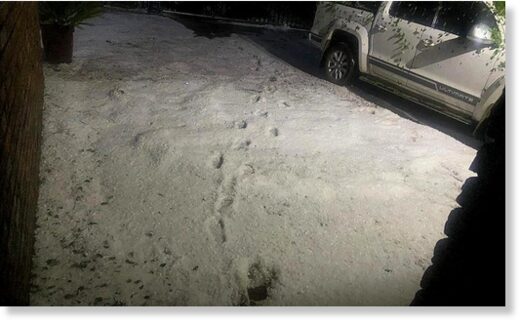 Hail paved the roads in Ermelo snow white on 1 October.
The hail was paired with heavy rain fall and winds that scattered leaves throughout town.
A resident said hail stones bulleted through their chimney and popped out of their fireplace into their living room area.
Some community members experienced roof leaks due to blocked gutters.
However, most residents agree that the hail were not that big and fortunately there was little to no damage to their homes or vehicles.
Read the complete article in the
Highvelder
newspaper.