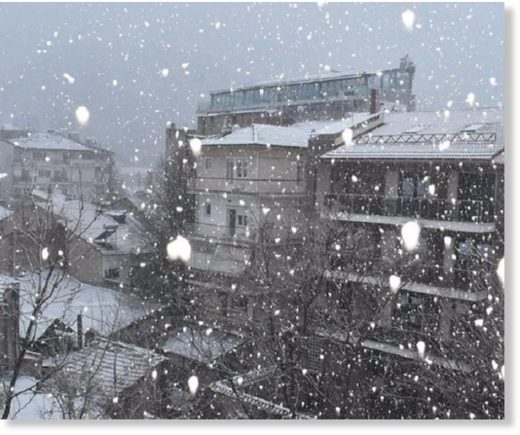 Parts of northern Greece woke up under a blanket of snow on Holy Wednesday as a mid-Spring cold front descended upon the country from the north.
Social media users posted videos and photos of the
heavy snowfall in towns and villages in the Florina and Kastoria regions.
Temperatures in most parts of the country dropped by as much as eight degrees Celsius in some areas
on Wednesday and winds have become stronger as well, according to the Athens National Observatory's meteo service.
The cold front, which has brought rain showers to the rest of the country, will last until Wednesday night.