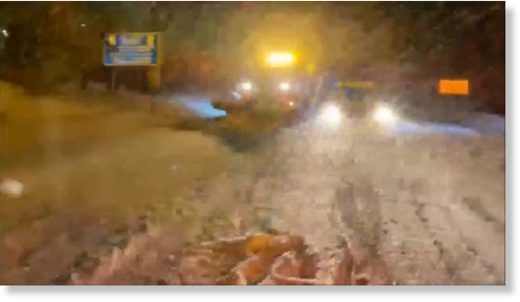 Blowing snow reduced visibility for drivers traveling through Salt Lake County, Utah, and surrounding areas on Monday, February 3, transportation officials said.
The Utah Department of Transportation (UDOT) shared several videos of Monday's snowstorm, documenting snowy roadways, stranded drivers, and snowplows at work.
By Monday morning, the National Weather Service (NWS) recorded as much as 16 inches of snow in northern Utah, with wind gusts surpassing 50 mph in several locations.
Credit: UDOT Cottonwood Canyons via Storyful