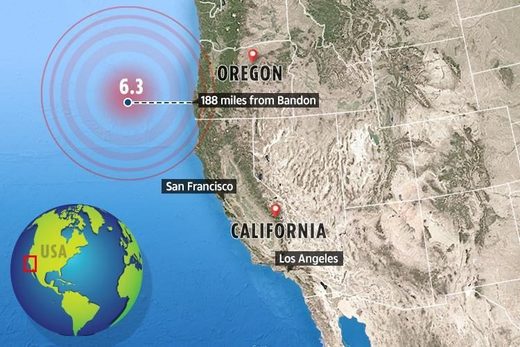 The state of Oregon is located near a 700-mile-long fault known as the Cascadia subduction zone, making the area prone to earthquakes.
A 6.3-magnitude earthquake struck 284 kilometres northwest of Brandon, Oregon at 15:07:58 on Thursday at a depth of 5.4-kilometres, the United States Geological Survey reported.
No tsunami warning has been issued so far. According to reports, the quakes were felt in Portland, the state's largest city.
There were no initial reports on damage or injury resulting from the quake.
Last August, a similar
6.3-magnitude earthquake was recorded
at a depth of about 10 km (6 miles) and 302 km (188 miles) west of Bandon, Oregon.