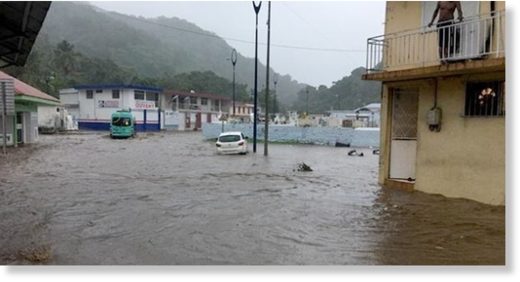 As Tropical Storm Dorian moves across the Windward Islands, showers and thunderstorms have dumped copious amounts of rainfall across Martinique, triggering widespread street and flash flooding across the island. Gusty winds are also ongoing across the island as a Tropical Storm Warning remains in effect.
As of 8:45 AM, peak sustained winds of 37 KM/H and wind gusts to 57 KM/H have been recorded at the Le Lamentin Airport, Martinique. Over the last 8 hours, nearly 100 millimeters have fallen across the region.
France weather services, Meteo France, recorded on average more than 60mm of rainfall in the south (Sainte-Luce, Trois-Ilets, Ducos, in particular).