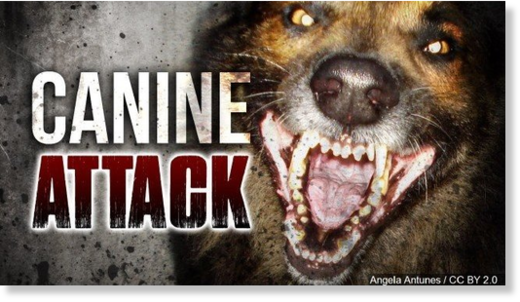 Authorities say a man is dead after a
dog attacked him and two others Friday morning.
According to Lee County Sheriff Stacy Weber, the Fort Madison Police Department responded to the attack at a home near the Old Iowa State Prison.
Weber says officers found a large dog attacking a different man who was lying on his back in the front yard.
Officers say the dog was very aggressive and would not release the man
which prompted the officers to shoot at the animal to stop the attack.
Officers then found 33 year old Robert Joseph Quick laying in the doorway of the home suffering from the dog attack. Quick asked officers to help his 5 year old daughter who had been bitten in the face by the dog.
Officers say Quick defended his daughter and "undoubtedly saved her life by his actions."
The sheriff says Quick later died at the Fort Madison Hospital ER.
According to Weber, the case is still under investigation pending an autopsy to determine the exact cause of Quick's death.