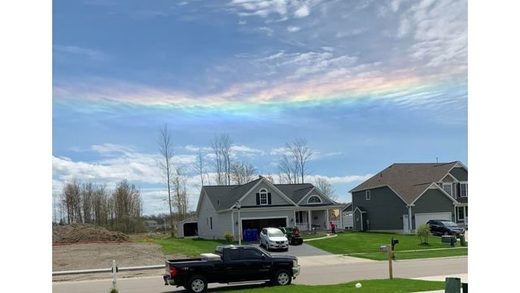 The WIVB newsroom email was filled Saturday with pictures of what looked like a horizontal rainbow.
News 4 meteorologist Stevie Daniels explained that the phenomenon is called a circumhorizontal arc.
"They form when the sun is at least 58 degrees above the horizon. The light from the sun refracts when it hits the ice crystals in the cirrus clouds!" she wrote.
Here are more viewer shots of the arc: