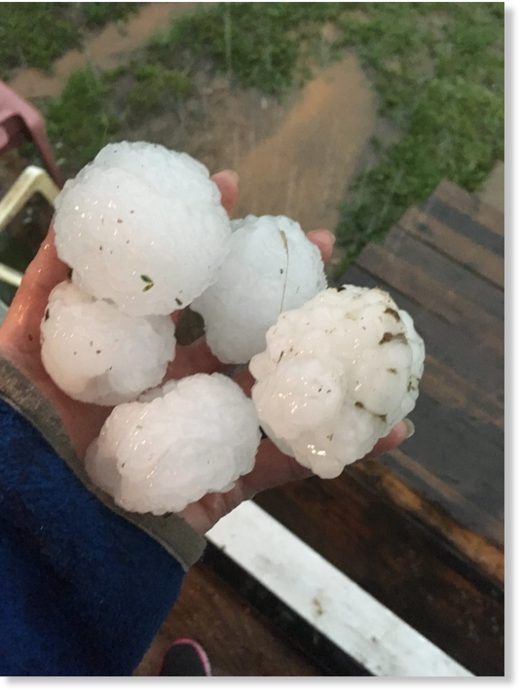 Hail the size of softballs and suspected tornadoes caused extensive damage in parts of Texas.
Spring severe weather season is well underway across the U.S. South
, with 125 tornadoes already reported this year across the country
. In addition to generating some possible tornado sightings, Saturday's storms across Texas also produced some massive hail. Hailstones up to softball size resulted in some dramatic images of both the storms themselves and the damage they caused, including the battered car featured in the video.
Storms continued to rage along parts of the Gulf Coast on Sunday, causing numerous delays and cancellations at Houston's George Bush Intercontinental Airport through the early afternoon hours.
While NOAA's Storm Prediction Center didn't list any tornadoes among Saturday's storm reports, chasers and local news agencies did report some suspected tornado sightings, as well as damage believed to have been caused by a tornado in San Gabriel, Texas, northeast of Austin.
Below are some of the images area residents captured as storms rolled through Saturday and Sunday.