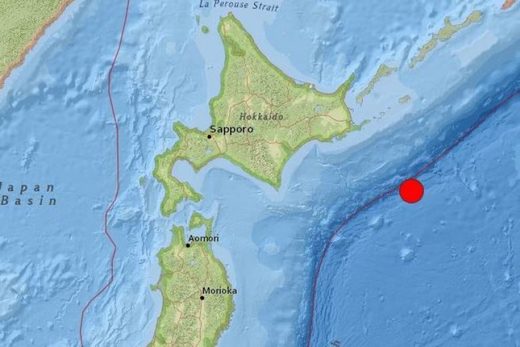 A magnitude 6.2 earthquake shook the eastern part of Japan's northernmost prefecture of Hokkaido on the afternoon of March 2, the Japan Meteorological Agency (JMA) said.
There were no immediate reports of casualties, and no tsunami warning was issued.
The quake, which struck at 12:23 p.m., registered a 4 on the 7-point Japanese seismic intensity scale in the northern Nemuro district and the town of Shibetsu, eastern Hokkaido, and a 3 in extensive areas of the Tokachi, Nemuro and Kushiro districts, according to the JMA.
The focus of the temblor was about 10 kilometers below the seabed off the Nemuro Peninsula.