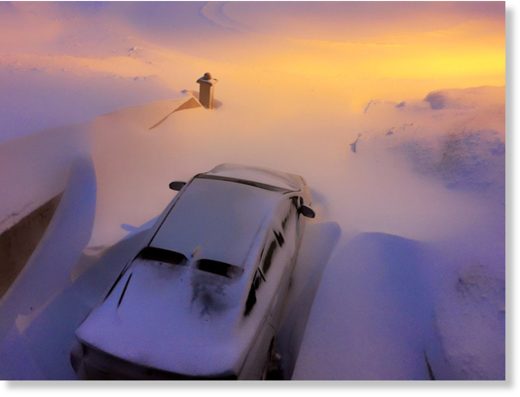 Many across Newfoundland welcomed the new year with a shovel in hand, as
a potent winter storm delivered a wide range of 20 to 50 cm of snow.

By the time the snow tapered off Wednesday night, Gander had seen 58 cm of snow, while St. John's reached 43 cm.

For those in Gander, this blizzard event rivals the town's current record for the most snow seen in a single day: a whopping 58.6 cm, which fell on March 18, 1993.
Powerful winds accompanied the winter weather, as gusts between 90 and 130 km/h hit areas along the northeast and south coasts.
Gusty winds will continue through the morning hours on Thursday, and blowing snow will remain a concern on the roadways.
Temperatures are also expected to remain roughly 10 C below seasonal Thursday morning, but high pressure will give way to clear skies for many.
Below are some of the highlights from Newfoundland's New Year's blizzard, caught on camera.