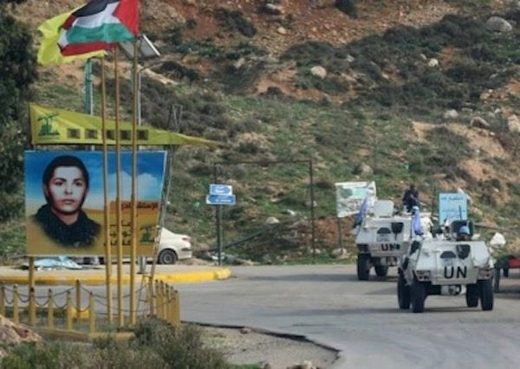 UNIFL is not confirming the existence of tunnels that the Israeli army says are within Israeli territory. Since 4 December 2018, Tshahal has been declaring that it has located and destroyed these tunnels.
According to the Israeli general staff, these tunnels would be around 200m long, would pass under the Israeli Wall that is being built (along 130 km of the "Blue Line") and would continue for around 40 m onto Israeli territory.
The Israeli representation to the UN has prepared a draft resolution condemning Hezbollah for violating Resolution 1701. This Resolution it should be noted put an end to the Israeli war against Lebanon.
The Resolution provides for setting up a demilitarized zone in South Lebanon under the sole responsibility of the Lebanese army.
However the Lebanese soldiers have never been deployed and the area is under the control of Hezbollah with the tacit consent of the Lebanese authorities
whose army is under-equipped.
Furthermore and this is the most important point, Resolution 1701 forbids third states from delivering military materials to the Hezbollah without first getting permission from the Lebanese government. Now, the latter has never authorized Iranian deliveries. This was also the subject of the intra-Lebanese crisis of 2008.
This Israeli analysis of Resolution 1701 ignores the reality on the ground. For starters,
Resolution 1701 was only a truce that the US negotiated at that time so that Israel could escape with its head held high from the harsh destruction that was being inflicted on it by the resistance of the Hezbollah combatants
.
During the 2008 crisis, the Siniora government tried to forbid Hezbollah from using a Beirut airport runway to establish an air bridge with Iran. The Hezbollah considered that this decision would endanger the principle of Resistance to the Israeli occupation. It directed its response against the US and Saudi command centre secretly installed in the basement of the former home to the television station of the Hariri, that no one knew about till now.
This means that the Resolution was violated by the Hariri before being violated by the Hezbollah.
Israel is known for violating a number of UN Resolutions on Palestine. For 12 years, without taking a break, not even to respect Ramadan,
Israel has been systematically violating the Lebanese air and maritime space
.
Each month, the Lebanese Minister for Foreign Affairs drafts a summary, validated by UNIFL, detailing these violations.
It is from the Lebanese air space without entering into the air space of Syria, that for seven years now Israel, has been bombing the Syrian Arab forces in support of the jihadists.
On the afternoon of 4 December, the Israeli general staff published a video showing 2 Lebanese dressed in civilian clothing in a tunnel. According to Tsahal, both individuals who appeared in the video would be "terrorists of the Hezbollah" in a tunnel that penetrates Israeli territory. We do not have any means of authenticating this video nor the commentaries of the Israeli general staff.
Translation:
Anoosha Boralessa