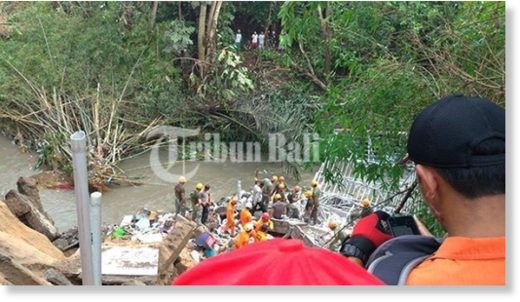 Five people were killed as landslides struck Bali resort island of Indonesia on Saturday, a senior disaster agency official said.
The natural disaster took place at Batubulan village of Gianyar district, said Nyoman Sanjaya, senior official of disaster management and mitigation agency in Bali.
"One of the corpses has been identified and recovered. Still, the others four remain being buried under the rubble of a house which was destroyed by the landslide," he told Xinhua over phone from Bali.
Heavy downpours were blamed for the natural disaster, said Sanjaya.
Search for the the missing is underway, he added.
Indonesia has been frequently stricken by landslide, floods and flash floods during heavy rains.