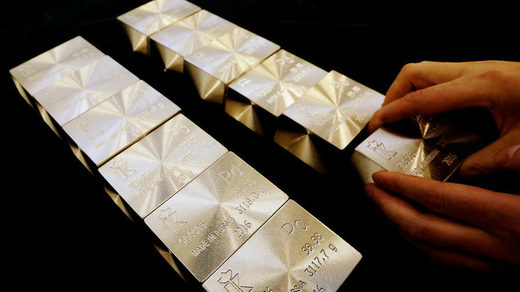 Automakers aren't likely to catch a break on palladium prices anytime soon as the metal used to reduce exhaust emissions is poised to extend its record-breaking rally.
Auto-industry demand for the silvery-white metal -- especially from China -- will probably keep supplies tight for the foreseeable future, as reflected by surging lease rates for the metal, said
Steven Dunn
, head of exchange-traded funds at Aberdeen Standard Investments, which oversees about
$736 billion
.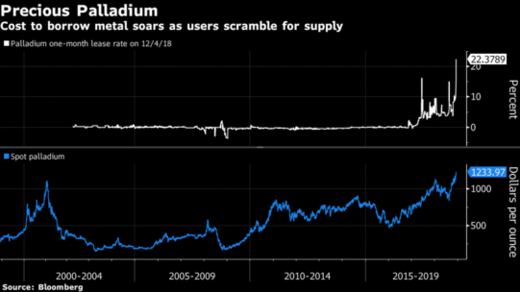 Palladium is a rare metal produced mostly in two countries, so it may not be possible to boost output immediately to meet industry demand, Dunn warned.
More than 80 percent of global production comes as a byproduct from nickel mining in Russia and platinum mining in
South Africa
, so supplies are dependent on the extraction level and investment in other minerals.
Even if the price rally provides production incentives for mining companies, there's likely to be a lag, and any uptick in demand from automakers "could just suck up" any output gains
, Dunn said. "Our expectation is that we should continue to see that shortfall for a number of years going forward."