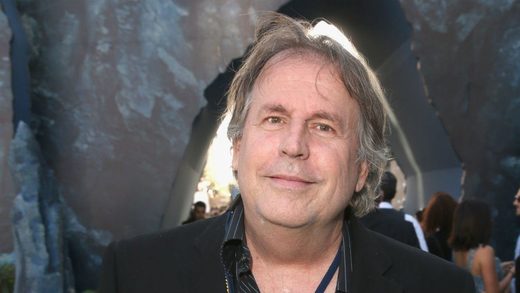 Screenwriter Terry Rossio was slammed on Friday after a tweet he posted equated using the N-word with calling someone "anti-vax."
"My heart goes out to all the parents of vaccine damaged children, who have to not only endure the sadness of their loss, but also the vitriol of ill-informed and insensitive people (such as those here). Anti-Vax is equivalent to calling someone a n-er and makes as little sense,"
he
wrote
, in reply to
The 100
writer Julie Benson, who had
tweeted
a post on Thursday encouraging people to donate vaccines "and then send a card to an anti-vax relative saying you've provided lifesaving vaccines in their name." [HW Editor's note: Rossio used the full word in his tweet, but it has been censored here.]
Hundreds of Twitter users replied to the comment, with many calling out Rossio's comparison. Among them was writer Jeff Grubb, who wrote a string of tweets mocking Rossio, including: "God, this is such a good point. I remember how American founders and citizens enslaved vaccine skeptics for decades. And then, even after freeing them, the government enshrined laws to marginalize vaccine deniers and to deny them wealth and opportunity. That's just history." He added in a subsequent tweet, "Oh, and finally: eat shit, Terry."
Dictionary.com's
official Twitter account
also called out the screenwriter's tweet, writing, "The n-word is so profoundly offensive that a euphemism has developed for those occasions when the word itself must be discussed. The same cannot be said for the term 'anti-vax.'"
Rossio is known for penning the screenplays to films such as the
Pirates of the Caribbean
series,
Aladdin
,
Shrek
and more. He is currently slated to write Warner Bros.'
Jonny Quest
film.
The Lego Batman
director Chris McKay
will direct
.
Disney declined to comment. Requests for comment from Warner Bros. and Rossio's representation were not immediately returned.