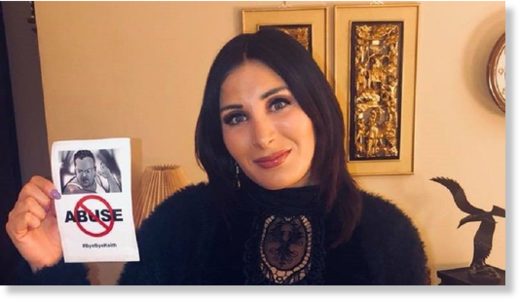 Twitter permanently suspended far-right activist Laura Loomer from its platform on Wednesday, a spokesperson confirmed to The Hill.
The Daily Beast
reported on Wednesday that Loomer, the latest conservative figure to be removed from the social media platform, claimed she was suspended over a tweet criticizing Rep.-elect Ilhan Omar (D-Minn.), one of the first Muslim women elected to Congress.
"Isn't it ironic how the twitter moment used to celebrate 'women, LGBTQ, and minorities' is a picture of Ilhan Omar? Ilhan is pro Sharia Ilhan is pro-FGM Under Sharia, homosexuals are oppressed & killed. Women are abused & forced to wear the hijab. Ilhan is anti Jewish," she claimed in a tweet.
Loomer, like any other user, has the ability to appeal permanent suspensions.
"This is not going to be the end of Laura Loomer," she told the Beast. Loomer did not immediately respond to a request for comment from The Hill.
Loomer's Twitter account, which had more than 250,000 followers, featured several remarks attacking Muslims before being taken down. She gained prominence among conservatives after she disrupted a performance of "
Julius Caesar
" in New York in which Caesar, dressed to resemble
President Trump
, is stabbed to death, the Beast noted.
Twitter has come under fire in recent months from conservatives for banning the accounts of some far-right users. Critics of the social media giant, including Trump, say the company has a liberal bias and has attempted to stifle conservative voices on its platform.