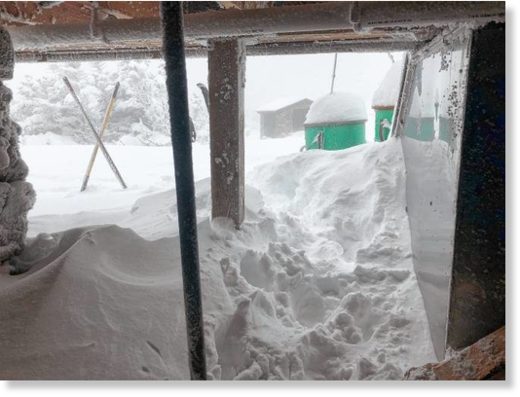 The early onset of winter weather producing "brutal" conditions and snow drifts several feet deep
caught a Florida hiker by surprise Wednesday, leading him to activate his emergency beacon and get rescued near the summit of Mount Madison in the northern Presidential Range.
The emergency beacon alert came in about 9 a.m. Wednesday, reported by the International Emergency Response Coordination Center out of Montgomery, Texas, according to New Hampshire Fish and Game officials.
There was little to no information provided other than the name and phone number of the owner of the device. Officials were able to determine that the emergency beacon was a SPOT Gen 3 device that was registered to an Andrew Carlson of Madeira Beach, Fla.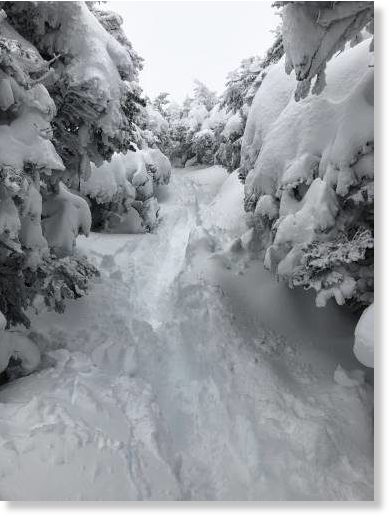 Carlson had reportedly departed from Pinkham Notch the previous morning in an attempt to hike south along the Appalachian Trail, trying to complete a large section of the Presidential Range before the weather got too bad.
Attempts to contact Carlson on his cell phone were unsuccessful, so a rescue effort was initiated.
Androscoggin Valley Search and Rescue as well as members of the state's Fish and Game Advanced Search and Rescue Team, which had been conducting their annual physical training test in Plymouth at the time of the call, were dispatched.
"The weather conditions on the ridge were brutal mid-winter conditions with a wind chill of minus 1 degree Fahrenheit, wind speed steady around 40 mph,
and snow accumulation approaching 3 feet in higher elevations,"
according to Fish and Game.
After several hours of hiking, sometimes through waist-deep snow, member of AVSAR reached the Mount Madison Spring Hut at approximately 1:40 p.m. and found Carlson, cold but alive, huddled underneath the building.
Despite the conditions, officials said Carlson was able to hike out under his own power. The rescue team, along with Carlson arrived safely to the trailhead, at approximately 4:30 p.m.