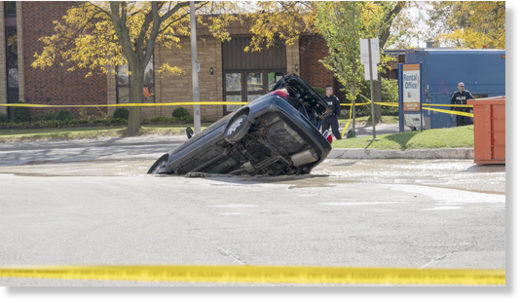 The driver of a car that was swallowed by a sinkhole in North York on Tuesday morning managed to escape without injury.
Police said just before noon, they got a call about the incident in an apartment building parking lot on Grenoble Drive, near Don Mills Road and Eglinton Avenue East.
They said a car went into a sinkhole, and no one was hurt.
Resident Vitaliy Novikov said a pipe burst and water had flooded the underground garage.
Crews have shut off water to the street.