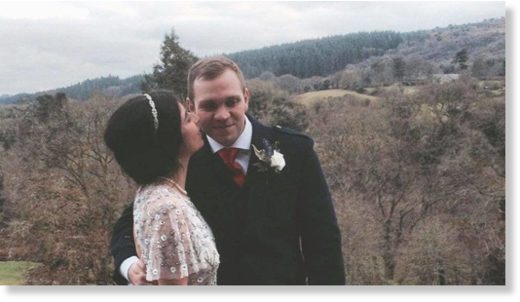 A British student accused of "seeking confidential information about the UAE" is facing trial after being held in solitary confinement for five months in an Abu Dhabi prison on suspected spy charges.
Matthew Hedges, a 31-year-old PhD student at Durham University, has been accused of spying for the UK, the
Financial Times
reports. According to his wife, Daniela Tejada, he has expressed suicidal thoughts in a phone call.
Hedges, in the UAE for a two-week visit, was detained at Dubai Airport on May 5. The student was conducting interviews on the impact of the UAE's foreign and security strategy.
In an apparent reference to the PhD student, local press in the UAE last month reported that a foreign national had been accused of "seeking confidential information about the UAE" to give to an overseas agency.
Hedges, who is a former analyst for a UAE-based security and political consultancy firm, attended his second hearing at an Abu Dhabi court on Wednesday. His case was adjourned until October 24.
Hedges' wife Tejada said the family had been given no information about the charges against him. She says her husband has been kept in degrading conditions, having to sleep on the floor, and was denied a shower during the first month of his detention. Tejada told the FT that she was concerned at the lack of progress being made by the UK Foreign Office.
"His rights are violated on a daily basis and I am shocked that more has not been done to get him out," she said, adding that he had visited the UAE exclusively for the purpose of academic research to complete his thesis.
Hedges' research is said to have touched on highly contentious issues, such as the UAE military and the Saudi-led coalition's war against Houthi rebels in Yemen, in which the UAE is an influential participant. The war has seen thousands of Yemeni civilians killed.
Radha Stirling, CEO of Detained in Dubai and a leading legal expert on the UAE, told RT "Matthew is a respected academic and researcher. It is alarming that the UAE would accuse him of "spying" simply for pursuing research." She says those accused of national security violations in the UAE can be held without charge indefinitely.
Stirling insists Hedges' arrest "sends a very dangerous signal to the academic community, without whose research and input it will be impossible for policy makers, both within the UAE and in the West, to formulate an informed approach to the region.
"While the UAE may want to present his arrest as a national security issue, it appears to us more to be a severe curtailment of free speech."
British consular officials have made two visits to the student. In a statement, the Foreign Office said it was "supporting a British man following his detention in the UAE." British Foreign Secretary Jeremy Hunt had "personally raised" his case with his UAE counterpart, the UK said.
The UAE government have so far declined to comment.