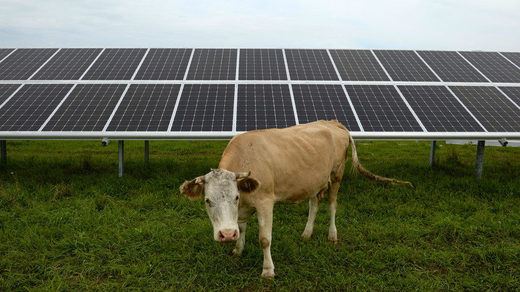 First batches of Russian-produced solar panels have been supplied to Europe, according to First Deputy Energy Minister Alexey Texler.
"Export supplies have been started already, particularly from the Novocheboksarsk plant to Europe," he said on the sidelines of the Russian Energy Week on Friday.
Texler explained that Russia is currently implementing a program in support of renewable energy planned until 2024. The extension of the program will help power engineering companies, particularly to launch equipment exports to international markets.
Solar panels and wind-driven electric power stations produced in Russia should become an export product highly-demanded in the world, said the official.
Russia has been rapidly developing solar energy since the country's first solar power plant opened in 2014. There is now a dozen of them at the moment, each with a capacity of 1-40 MW.
Overall, the total capacity of those solar plants is about 150 MW, which is part of the 300 GW that's produced globally. By 2022, Russian solar panels producer Hevel plans to build solar power plants with capacity of up to 1 GW.