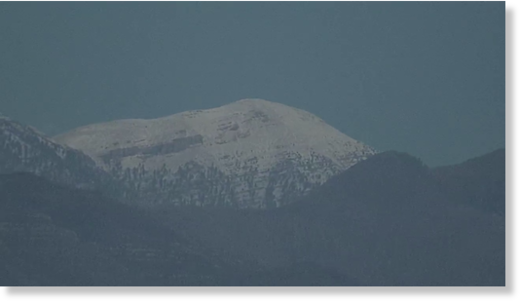 Mount Charleston is getting its first taste of winter.
A dusting of snow in the mountains Thursday caught people by surprise.
Las Vegas just had the hottest September on record and now four days into October, we're seeing snow.
The cooler weather brought plenty of people up the mountain to enjoy the outdoors.
Rebecca Spilman admits she didn't know what to expect, hiking Mount Charleston for the first time and seeing views she can't find in Las Vegas.
"I've never been up here before," said Rebecca Spilman.
"It's amazing. You can't beat it," she said.
Spilman could see the fresh snow, high above pine trees.
"I don't think I'm ready for it. I'm not ready for summer to go away. I enjoy 100 degrees," explained Spilman.
The snow was a welcome sight for Judy and Lee Mynatt.
The couple was visiting from Tennessee.
"I would not have expected it. I think it's beautiful. The temperature today is awesome," said Judy Mynatt.
The cool weather on the mountain means fresh powder will be here in no time.
"I love snowboarding. I'll be up here for that," noted Spilman.
Lee Canyon usually starts seeing snow in December.