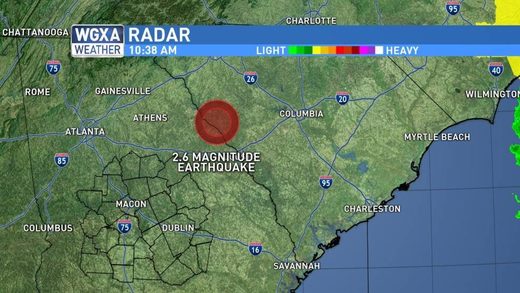 A 2.6 magnitude earthquake has been reported Thursday morning about a mile ESE of McCormick, South Carolina. That town is about 30 miles north of Augusta.
Earthquakes in the eastern part of the country happen rarely. When they do happen they are felt over a much later area than quakes that occur west of the Rockies.
This is a minor earthquake and as of Thursday morning, no injuries or damage has been reported.