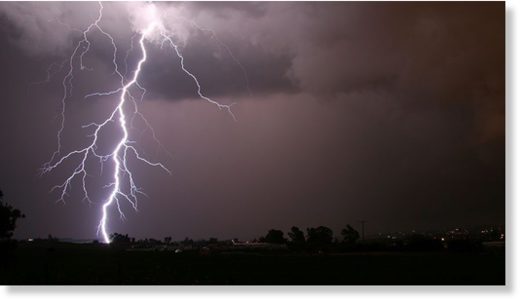 Four people were killed and five others injured by lightning in three districts yesterday and on Wednesday.
In Tangail, a fisherman was killed and five others were injured by lightning in Kalihati upazila, our correspondent reports.
The deceased was Shukur Mahmud, 25, of Singna village.
Lighting struck Shukur and the others when they were catching fish in a local water body during rain yesterday morning, leaving Shukur dead and the others seriously injured, locals said.
They were rushed to the Kalihati Upazila Health Complex where the doctor declared Shukur dead. The others were undergoing treatment at the hospital.
Two people were killed and two others injured in a lightning strike at Kismat Mahmudpur village in Baghparpara upazila of Jessore yesterday afternoon, our Benapole correspondent reports.
The deceased were Mohammad Ali, 14, son of Hossain Ali Sardar and a student of Class VII in Kismat Mahmudpur Secondary School, and Sabbir Hossain, 22, son of Sahabar Mollah. The injured are Rezwan Hossain, 14, and Mitu Khatun, 14, of the upazila.
Mohammad Ali's mother Rabeya Begum said he and Sabbir Hossain were sitting on a bench in Jalal's tea shop when lightning struck them. They were taken to the hospital where the doctors declared them dead.
A boy was killed in a lightning strike at Char Shalipur village under Horirampur union of Charbhadrasan upazila in Faidpur around 4:30pm on Wednesday, reports our correspondent.
The deceased was Sohag Mollah, 12, son of Saeed Mollah of the village.
Farid Mollah, uncle of Sohag, said a thunderbolt struck Sohag when he went to catch fish around 4:00pm. Later, his father found his body in the canal.