Translated by Ollie Richardson & Angelina Siard
Originally published in Russian on 11/09/2018 at
tass.ru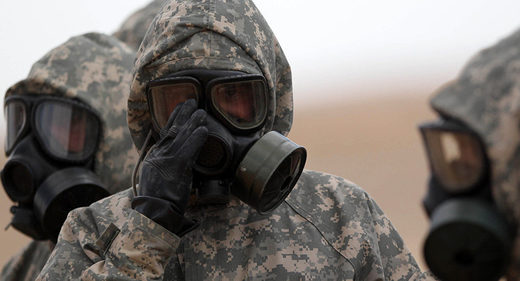 The former Minister of State Security for Georgia, Igor Giorgadze, has urged US President Donald Trump to investigate experiments conducted on people in the Richard Lugar Center for Public Health Research on Georgian territory, and to close this laboratory. Giorgadze made the appeal on Tuesday during a press conference in Moscow, having release data to the public about crimes in this center.
"I appeal to the leadership of the US, and to the US President, with a request to carry out an investigation. The people of Georgia will be grateful to you if you save the country from this experimental activity," he said. "Token payments and apologies [to relatives of the victims of experiments] won't be able to compensate for these lives."
The former minister reminded reporters that the laboratory was created under the former president of the country, Mikhail Saakashvili. "Americans came to an agreement on the gradual transfer of this laboratory to Georgia, the Georgian government does what is needed so that this center completely transitions to its jurisdiction," he continued. "I hope that this year the laboratory will completely transition to Georgia's control and that experiments on people won't be carried out."
Giorgadze didn't exclude that the viruses developed in the laboratory can arrive in neighboring countries, including Russia. "Perhaps viruses can also come to Russia. Doomed patients were involved in these experiments, they grasp at the last straw. Some involve themselves for money, but there are also those who don't suspect anything," he noted.
"My assistants now study which resources [Internet sites - ed.] these documents can be placed on and how," said the former minister. "We are doing everything to make this public. I want to save my people from potentially horrifying consequences."
Pentagon activity near the borders of the Russian Federation
The activities of the Pentagon aimed at placing its medicobiological laboratories in different regions of the world, including in close proximity to the Russian borders, cause growing concern in the Russian Federation, while the American authorities make every effort to conceal the true contents and focus of the realised projects.
Taking into account the fact that the US still hasn't removed the proviso to the Geneva Protocol of 1925, which forbids the use of bacteriological weapons, the true purposes of such military and biological activity carried out by the US in the post-Soviet space quite reasonably raises questions.
The alarm is amplified even more in connection with the broad interpretation by the US of the provisions of the convention on the
Biological Weapons Convention
, according to which the ban on the development of biological weapons allegedly doesn't apply to research in this domain. Such an interpretation of the provisions of the convention allows the US to develop large-scale medicobiological activity for purposes that obviously contradict the Biological Weapons Convention.