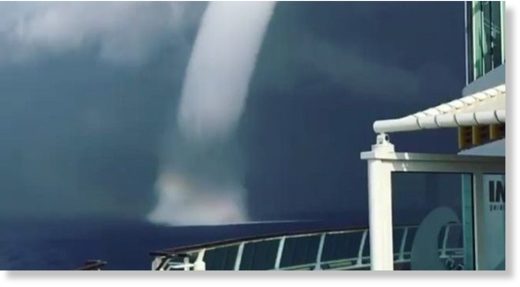 The last thing Canadian dancer Kevin Myrlea expected to see over coffee Tuesday morning, August 28, was a giant waterspout.
But that's exactly what happened near the boat where he was spending his holidays in Greece's Cyclades Islands.
"This guy popped out of the clouds to say hello while I was having my morning coffee," he said.
Credit: kevinmylrea22 via Storyful