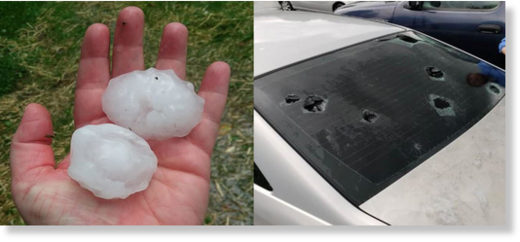 Residents on the north side of Greensburg are going to be talking about the hail storm of 2018 for some time to come.
They are busy getting estimates on all the damage Sunday.
Fleetwood Street in Greensburg looked normal until you took a closer look.
Almost every car had hail damage and when you look back at the video residents took Saturday you can see why.
"If you were outside in that you would have been severely hurt or killed. You saw how large it was. It went boom, boom, boom. Pretty scary," Jacque Shaver observed.
She and her husband Eric were out inspecting the damage Sunday from the hailstone divots in the front yard to the smashed out rear window.
"I was really shocked that it busted out the window," Eric Shaver said as he showed us the evidence.
Then a neighbor, who did not want to go on camera, walked over with the evidence in his hand that he had stashed in the freezer from when he got home after the Colts game. Four still frozen tennis ball sized hail stones.
"We took a picture of Jake holding a hail stone and it's every bit the size of a baseball. Every bit and that is what was hitting our cars and houses and everything," Barbra Wolfe added.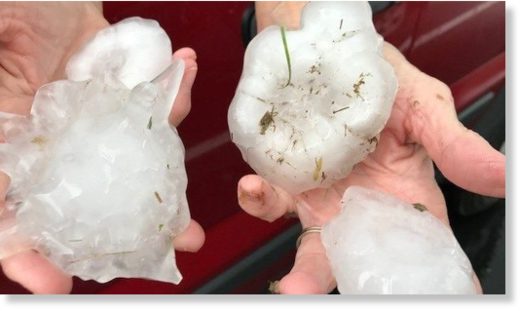 Sunday was an opportunity for residents to get estimates on their roof damage as well but for the most part this day turned out to be an opportunity to relive the hail storm of 2018.
"The hail was coming down. Hitting the windows. Felt like gunshots hitting the windows. It was so loud I thought please God don't let it break my windows," said Wolfe.
None of the windows in her house were broken but the storm did break some overhead skylights in the local Walmart where at least one person suffered minor injuries.