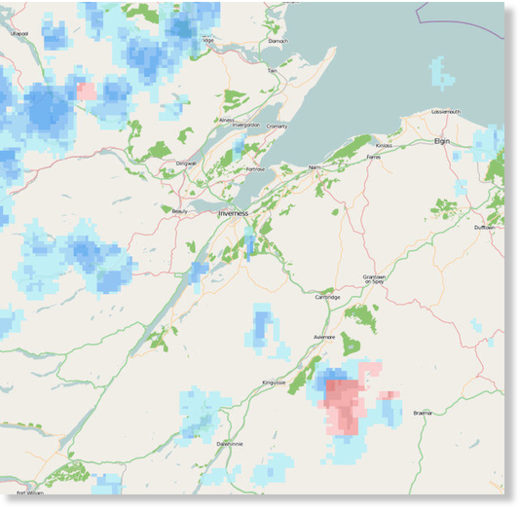 Brits woke up to a bone-chilling start to the Bank Holiday this morning - with even snow falling on some parts.
Fresh flurries of the white stuff were recorded in the Scottish mountains in the early hours of this morning as temperatures plummeted.
The snowfall was the first of the summer - coming just days after Brits sizzled in the high 20s and weeks after a relentless 35C heatwave.
Temperatures nosedived to single figures across the UK overnight as freezing Arctic air swept in from Iceland.
The bitterly cold air saw rain fall as snow in some parts of northern Scotland at around 5am, including the Cairngorms National Park near Inverness where -2C was felt.
Weather maps by NetWeather also showed the white stuff falling over mountains to the west of Inverness in central Scotland.
Elsewhere, the teeth-chattering cold air saw temperatures drop across England and Wales to around 6C, according to the Met Office.
London "felt like" 5C, say NetWeather, while Brighton shivered in 3C, Cardiff 4C and Edinburgh 2C.
Although temperatures are set to rise into the mid-to-late teens this afternoon, the cold air will strike again tonight.
Single figure temperatures will return to deliver another chiller in another "dramatic dip"
and it won't be until next week when the Arctic air disappears.
Meteorologist Becky Mitchell told Express.co.uk: "We are going to see quite a dramatic dip in temperatures."
"It will become chilly on Saturday night and we expect grass frosts and air frosts across the countryside in parts of the UK, we could see the first air frost since before summer.
"Overnight temperatures could dip to freezing on Saturday night and it will be a chilly start on Sunday for many."