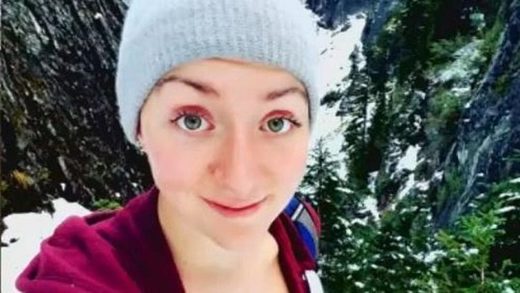 Search and rescue crews are now on their third day of intense efforts to find missing hiker Sam Sayers deep in the mountain loop highway area of Vesper Peak.
"We have about 70 search and rescue members down on the Spada side, including canine, and we also have our helicopter and air operations," said Sargent Greg Sanders of the Snohomish County Sheriff's Office.
Sayer's friends reported her missing after she didn't return from her hike this past Wednesday. Although she was alone, she's hiked this area before. And even though its summer, conditions up top are very different.
"It's alpine, at about 5,400 feet we actually still have snow up there."
Day hikers like Billy Herweh were briefed by search and rescue on who they're looking for just in case they see anything.
"Had my eyes peeled, as most people on the trail probably do today," Herweh said.
Vesper Peak is one of the most beautiful trails in this part of the cascades, but it can also be one of the trickiest to navigate.
"You never know, you hear it all the time, be prepared, but when the first thing you see or hear is a helicopter going by, which in the mountains is not a good thing, it's a pretty stark reminder that you just never know."
The search and rescue remains in full swing, as crews might have had a ping from Sayer's cell phone.
They are searching every side of Vesper Peak, including the trail head.
"We're actively looking for her- that is our goal, to find Samantha,"oo
If anyone has seen Sayers while hiking here on Wednesday, call Snohomish County Sheriff's Office.