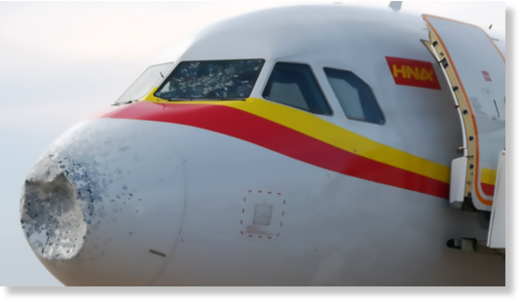 A Chinese passenger plane was forced to make an emergency landing after it was damaged while flying through a hailstorm, according to news reports.
The Tianjin Airlines Airbus A320 was flying from Tianjin to Haikou on the southern island of Hainan when it was hit by the storm 9,800 metres (32,000 feet) above central China on Thursday morning, news portal Thecover.cn reported.
The windscreen was left badly cracked, the nose was damaged and a weather radar stopped working after the incident, which forced the plane to divert to an airport in Hubei province.
Some 175 passengers including four babies were on board at the time of the incident, local newspaper
Daily News
reported.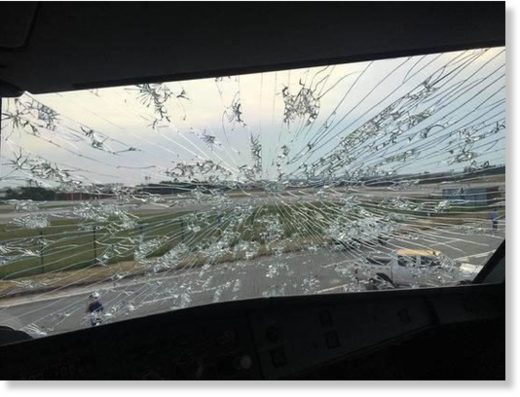 Tianjin Airlines issued a statement later on Thursday, saying: "The aircraft made a landing at Wuhan airport and no casualties were reported."
The carrier "sent aircraft to Wuhan right after the incident and transported the passengers to Haikou safely", it said.
Two months ago an aircraft operated by Sichuan Airlines was forced to make an emergency landing in Chengdu in the southwest of the country after its windscreen fell out,
causing the cabin to lose pressure. Two members of the crew suffered minor injuries.
It was not known if an investigation would be held into the Tianjin Airlines incident and China's air accident investigators could not be reached for comment.