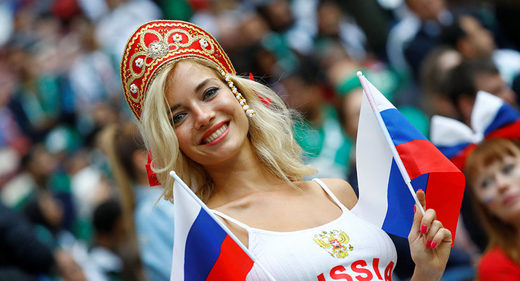 A total of 69 percent of Germans consider it inappropriate of German politicians to boycott the FIFA World Cup in Russia, a poll, conducted by German research institute Infratest dimap for ARD broadcaster, revealed on Thursday night.
Only 26 percent of respondents said German politicians should stay away from this summer's tournament.
The opinions on whether FIFA should have chosen Russia as the host nation divided almost equally as 45 percent said they agreed with the decision, while 42 percent did not.
In another question, around 42 percent of Germans hope that their national team, who are the reigning World Cup champions, will defend their title, while 11 percent of respondents said Brazil will claim their record-extending sixth crown. Spain and France were seen as potential champions by 9 and 7 percent of Germans respectively.
The survey was conducted from June 11 to 13, with about 1,000 respondents taking part. The statistical error margin does not exceed 3.1 percentage points.
On Sunday, German Chancellor Angela Merkel said that "in principle, this [visit to Russia for the World Cup] is not excluded," adding that she "could use it for political negotiations."
The 2018 FIFA World Cup kicked off on Thursday with hosts Russia beating Saudi Arabia 5-0. The tournament will continue through July 15, with a total of 64 matches set to be played at 12 stadiums across 11 Russian cities.