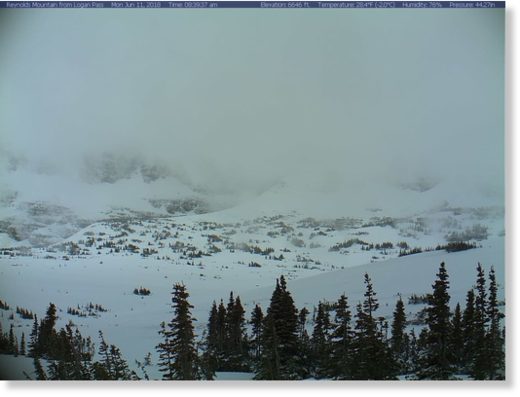 While the East simmered in humid summer weather this weekend, the Northwest got a flashback of winter.
Several inches of snow fell across Idaho and Montana over the weekend, turning places like Big Sky Resort and Glacier National Park into a winter wonderland in spite of the calendar.
On Saturday the National Weather Service warned that winter conditions would affect outdoor recreation.
Across the high elevations of the Northwest,
the snow plows had to be pulled from their summer hibernation.
What makes this even more interesting is the heat on the other side of Montana on Saturday. As an upper-level trough approached, winds from the south pushed temperatures into the 90s across Central Montana. Scattered, summertime thunderstorms popped up in the warm, humid air.
When the cold front passed, high temperatures dropped from the 90s to the 50s, and
several inches of snow accumulated in the higher elevations.