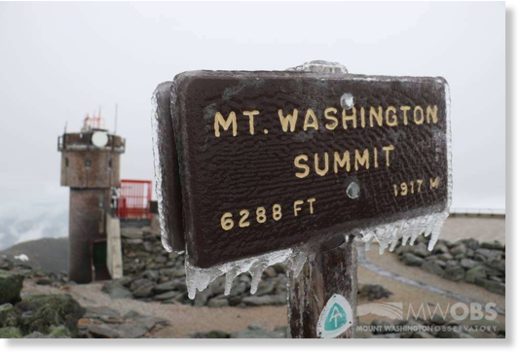 The calendar may say June but some parts of New England are not quite yet ready to give way to summer.
The Mount Washington Observatory shared a video Tuesday of snow falling atop the highest peak in the northeast.
The National Weather Service says about an inch of snow falls on the summit every June.
On Monday, temperatures plummeted to 26 degrees. A thick layer of ice built up after freezing rain fell.