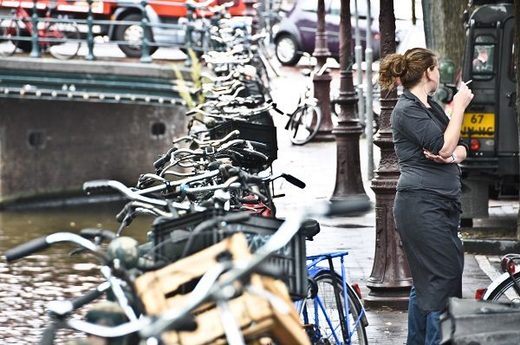 Junior health minister Paul Blokhuis has come under fire both inside and outside parliament for saying he wants to ban smoking on cafe terraces.
Blokhuis said on Thursday that the Netherlands had a long way to go before it had caught up with the US, where smoking rules are much stricter. He is working together with social organisations, centres of expertise and the health sector to reduce smoking and says a ban on smoking on terraces should be part of a national agreement.
But MPs have now called for a debate with the minister and the hospitality industry lobby group Horeca Nederland said
Blokhuis is 'taking the nanny state to extremes'.
'A ban on smoking on cafe terraces is going too far in our eyes,' Christian Democrat MP Anne Kuik said in a reaction. 'It is up to cafe owners themselves to decide whether or not to be smoke-free,' Kuik said.