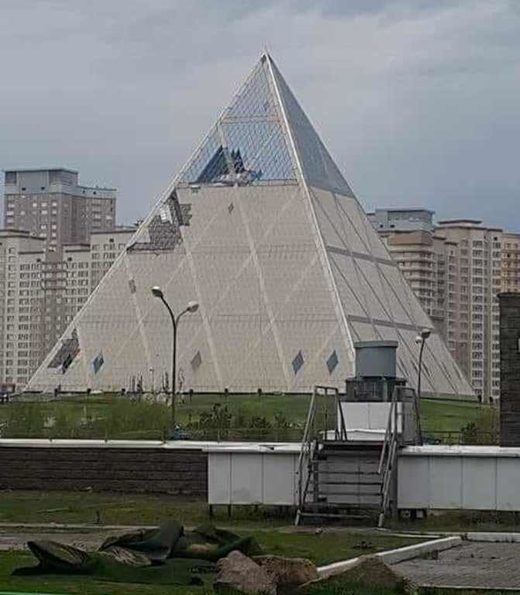 A severe windstorm struck Astana, the capital city of Kazakhstan, on May 22nd, 2018. Gusts of up to 90 kph (about 56 mph) toppled a tower crane and caused damage to cars and some buildings including the iconic Palace of Peace and Accord, a 62-metre high pyramid.
The violent winds were accompanied by a strong hailstorm. The mayor's office
said
13 people suffered non-life-threatening injuries from the storm but warned that winds of a similar strength were expected today.