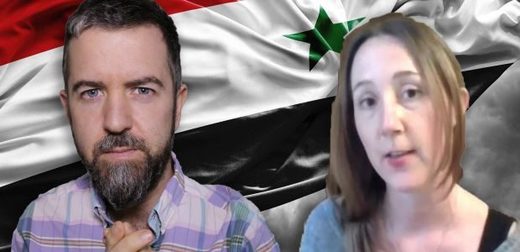 We are being lied to about the real agenda for Syria and the middle east.
The truth is this is a decades old plan being carried out with the sole purpose of regime change and control of the entire region. As more bombs continue to drop we are fed more lies from the mainstream media and unless we expose what's really going on it's only going to get worse.
In this video
Dan Dicks of Press For Truth interviews Eva Bartlett, an award winning journalist who is currently in Syria documenting what's been taking place on the grounds in an effort to show the world not only what's really going on there but also what exactly is at stake! The world could use more brave and courageous people like Eva Bartlett who are willing to put their lives on the line for the causes of freedom, liberty and truth. If you would like to support her efforts check the links to find out how you can contribute.
Dan Dicks
writes on Steemit
: