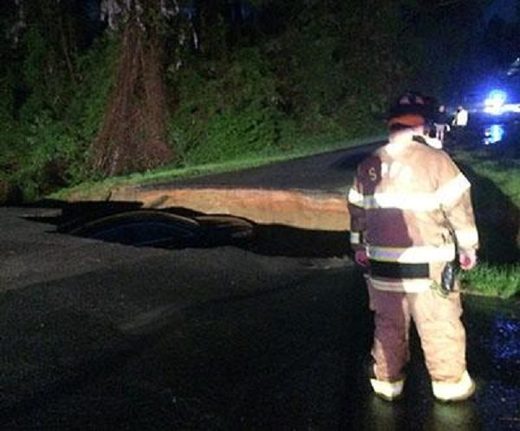 A car became trapped after a sink hole opened up on a Southern Pines road Sunday night.
Authorities said crews arrived at West Wisconsin Avenue and Southeast Service Road just before 8 p.m. and found a car that had fallen several feet into a large sinkhole.
According to officials, water had undermined a large pipe running underneath the road and caused the roadway to sink as the car attempted to drive across it.
Two occupants in the car were not injured, authorities said.
West Wisconsin Aveune has been closed in both directions and barricades were placed across the roadway until the sinkhole can be repaired.
The incident came as a
large amount of rain fell in Moore County
, which remained under a flood advisory Sunday night.