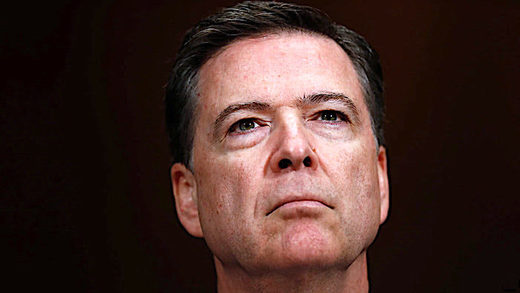 The Republican National Committee (RNC),
the organization that provides leadership and funding for the official Republican Party of the United States, has put its reputation on the line along with every Republican that's running for public office in November by
setting up an official RNC website calling former FBI Director James Comey "
Lyin' Comey
."
It has been the longstanding position of President Donald Trump that Comey is a liar.
Trump fired Comey in the midst of the FBI's investigation into Russia's involvement in the 2016 presidential election
and has disparaged him ever since. Comey is highly respected by the rank and file of the FBI, the most esteemed law enforcement agency in the United States.
The RNC has apparently taken Trump's personal loyalty pledge - the one Comey says he refused to take when asked by the President. But there's no escape hatch for the rest of the Republican Party if Special Counsel Robert Mueller's probe exposes the President as the serial liar, and potentially worse. (
The Washington Post
has already chronicled
2,001 lies the President told in his first year in office
.)
"Bias alert" For the rest of this article, go
here
.