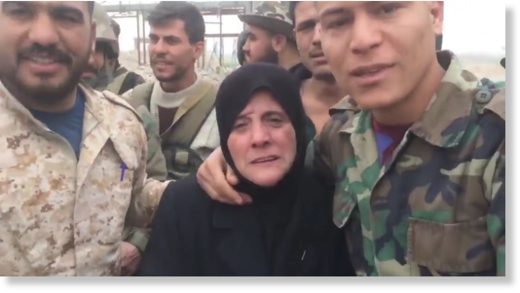 Dramatic footage of a Syrian soldier meeting his mother
for the first time in over seven years
as emerged on social media.
The soldier was part of the operation to liberate the East Ghouta enclave, to the east of Damascus city center, from terrorist forces occupying the region.
In this particular video, his mother was living under terrorist rule since they captured the region in 2011 from Syrian Army forces. Unfortunately it has taken until 2018 before the Syrian Army were in prime position to retake the region from jihadists.
The video shows the embrace and love between the soldier who fought to free his own mother from terrorist rule.
The entirety of East Ghouta bar the town of Duma has been liberated from terrorist forces in just a little more then a months worth of operations. It was expected the jihadists would provide stronger resistance, but they totally capitulated within the first few days of the operation.