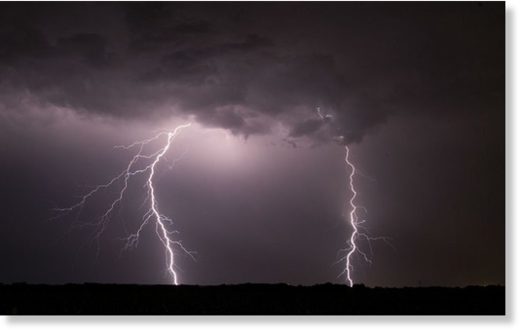 About 50 miles west of Mount Ida, near Lonsdale, 14 cows and 11 calves were killed when lightning hit an oak tree early Thursday and scorched 100 yards of barbed-wire fence along the Garland and Saline county line.
"They were trying to get away from that heavy rain," Mike Rigsby said of his cattle. "It didn't look like any of them moved a bit. They fell over on the fence, actually, tore the fence down."
Rigsby said the lightning melted the wire, which he found in burned, wadded piles.
"We've been farming for 65 years, and this is the first time I've ever seen anything like this," he said.
"It was five or six times louder than normal lightning
.
It woke me up. I thought, 'Whatever it hit, it hit hard.'"
The storms moved out of Arkansas on Thursday, leaving swollen lakes and rivers in their wake.
Fifty-five locations in Arkansas reported record rainfall for February,
according to the National Weather Service, which has more than 100 rainfall monitoring stations in the state. The results are preliminary until they receive final approval by the National Center for Environmental Information in Asheville, N.C.
(Read the rest
here
)