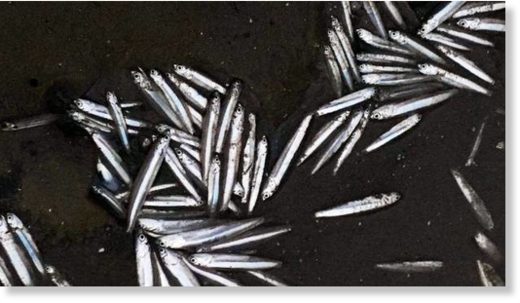 Thousands of dead fish have startled residents at a north Auckland beach.
The washed up fish - identified by Auckland War Memorial Museum head of natural sciences Tom Trnski as anchovy
Engraulis australis
- lined the shores of the Stanmore Bay estuary on February 21, sparking fears of water contamination.
A video sent in by a resident shows just how many of the fish have washed up.
A
similar incident
occurred at Stanmore Bay and Martins Bay, Mahurangi, in August 2009.
Experts suggested the cause could have been rough weather conditions or predators chasing the school into the shallows.