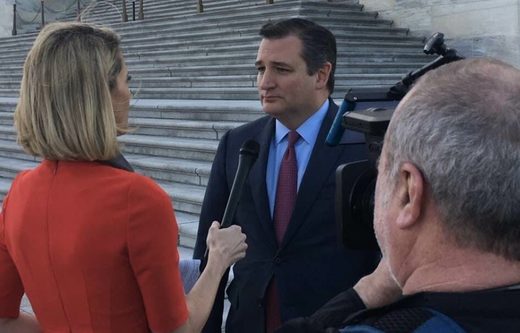 This is very funny in sick CNN way. Brian Stelter is very, very concerned about fake news. He discussed the Russian trolls and how they laughed at Americans for falling for it. The host of Reliable Sources [the title is a joke in of itself] then complained about large numbers of Americans who cannot assess the credibility of things they read.
Ironically, he claimed he and other news folk have the responsibility to get the truth to Americans.
It was only four days after he made up a fake story about Ted Cruz.
STELTER TWEETS A LIE
Stelter tweeted that Ted Cruz was unwilling to appear on CNN for an interview.
NOT SO FAST, STELTER!
The evidence started pouring in.
Senator Cruz did the interview but CNN didn't air it.
SENATOR CRUZ PROVIDES THE EVIDENCE OF HIS DECEIT
To prove it, Senator Cruz posted a photo of the interview. So much for Brian Stelter's sincerity about fake news.
They are the very definition of fake news.