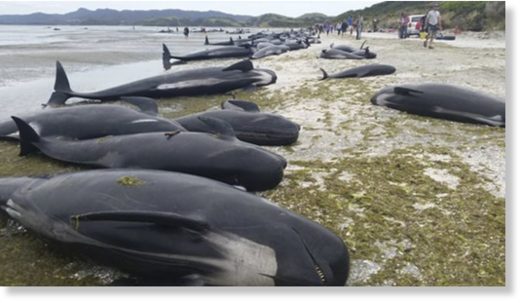 Speaking to the Lusa news agency, the marine biologist at the May Biodiversity Foundation (FMB) Sara Ratão reported that the 26 pilot whales, a dolphin-like species, came ashore on Wednesday afternoon at Porto Cais and Farol Beach, north of the island.
The biologist explained that the foundation received the alert at the end of the day, having moved teams to the place, where they found the whales already dead.
She said that since it was dark, it was only this morning that the technicians returned to collect samples and make measurements of cetaceans.
Sara Ratão indicated that the whales are mostly adults, with a maximum length of five meters, and there is still one calf.
The biologist said that the whales will be buried immediately in the vicinity to avoid being consumed by people.
The May Biodiversity Foundation, created in 2010, aims to protect the fauna and flora of the island and create long-term opportunities and benefits for the local population.
This is not the first time that this phenomenon occurs in the island of Maio, as well as in other parts of the archipelago, especially at this time of year.