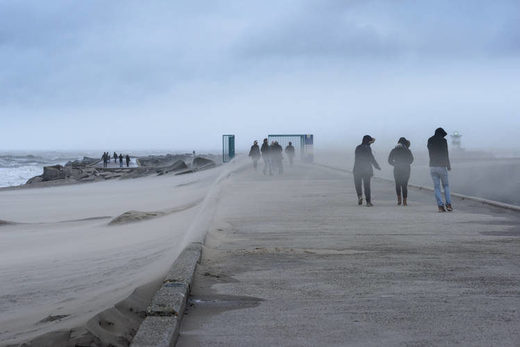 When
storm Eleanor
was sweeping through Europe in early January, the
Royal Netherlands Meteorological Institute
(KNMI) issued a code orange weather warning for northwestern provinces due to powerful wind gusts. The storm caused widespread damage and chaos in the Netherlands: Trees crashed down blocking the roads, flights were canceled, and several buildings were damaged.
It also led to high water levels, which moved the Dutch infrastructure agency,
Rijkswaterstaat
,
to simultaneously close all five flood barriers for the first time in history
. These storm surge barriers are:
The Maeslantkering, a flood barrier on the Nieuwe Waterweg, which closes if the city of Rotterdam is threatened by floods.
The Hartelkering, another barrier which lies in the city of Spijkenisse. The last time this gate was closed, was in November 8th, 2007, after a storm hit the Dutch coast.
The five-mile-long Oosterscheldekering in the province Zeeland, south-west of the country.
The Hollandsche IJsselkering in the province Zuid-Holland, near the city of Rotterdam.
The Balgstuw Ramspol, an inflatable rubber dam, which lies between the lakes Ketelmeer and the Zwarte Meer, in the province of Flevoland.
As
Rijkswaterstaat
tweeted on January 3rd, 2018: "
Unique: All our five major storm gates are closing today! That has never happened before. The Maeslantkering and the Hartelkering are the two last gates that will be closed due to the storm and high water levels.
"
For several hours, wind gusts of approximately 55-63 mph (89-102 km/h) or 'wind force 10'
on the Beaufort scale
hit the northern Dutch island Vlieland. The strong storm on January 3rd, 2018, was the tenth strongest storm of this century,
according to the KNMI
. The strongest wind gusts were measured in Vlissingen, 87.6 mph (141 km/h), and Herwijnen, 75.8 mph (122 km/h).
Today, a code orange and a code red weather warning was issued as another storm has made its way to the Netherlands (and Germany), causing wind gusts of up to 80.7 mph (130 km/h) or 'wind force 10', especially along the Dutch coast in the early morning hours, according to
Weerplaza.
At least
three people
in the East of the country have been killed due to the storm, and public transport has come to a halt as fallen trees are blocking the rails.
In Den Bosch in the South of the country, wind gusts were so strong that they literally blew people down the street:
Trees were also blown down, giving some Dutch citizens a close call:
High-sided trucks also didn't fare well in the gale force winds (in Germany):
Heavy shipping containers at Rotterdam port were also no match for the gusts:
And a portable toilet was, of course, like a leaf in the wind (hopefully no one was inside)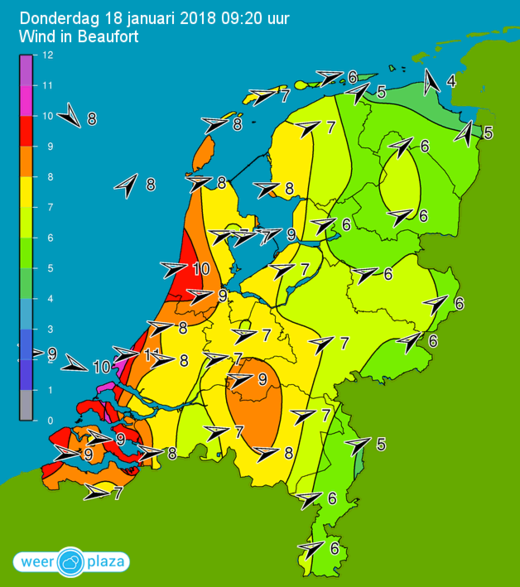 Storms and other extreme climatic and environmental events are likely to become more frequent and more destructive due to the 'Earth Changes' that our planet seems to be undergoing right now. For more information on extreme weather from around the world, check out Sott.net's
Earth Change Summaries
.