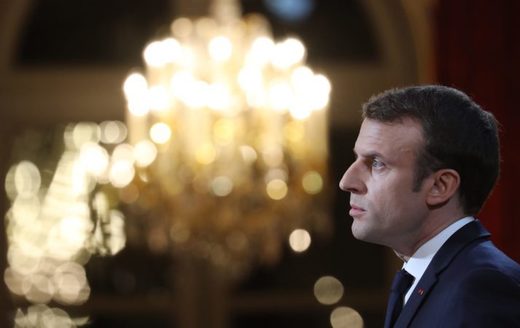 French President Emmanuel Macron will propose new rules cracking down on fake news during elections this year, he said in an annual speech to
the press
today.
"When fake news are spread, it will be possible to go to a judge ... and if appropriate
have content taken down, user accounts deleted and ultimately websites blocked
," Macron said.
"Platforms will have more transparency obligations regarding sponsored content to make public the identity of sponsors and of those who control them, but
also limits on the amounts that can be used to sponsor this content.
"
Sites that distribute fake news would face punishment and media regulators would have more power to fight them.
During the French presidential election campaign,
Macron banned Russian outlets RT and Sputnik
from his campaign events, arguing they spread
false information
.
The EU has avoided drafting rules targeting fake news but
has launched a
high-level group of experts
to help craft a European approach
tackling the issue.
Comment:
There is a
growing
trend amongst
western
governments, and their willing
propaganda
outlets, of wanting to silence alternative sources of news which regularly expose their shameful reporting and blind adherence to
made up
government narratives. One wonders whether Macron, whose own popularity at home is
failing
, would permit a voice to those who slam his support for the
illegal invasions
in the Middle East.
Marine Le Pen gave the sharpest reply when questioned by a reporter on the topic of Fake News: