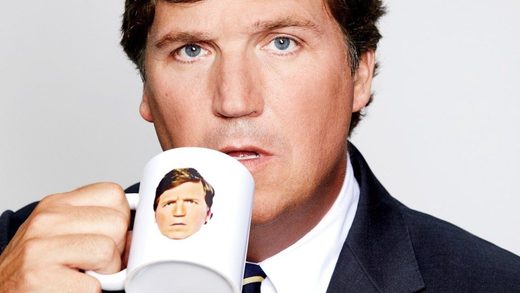 Fox News' Tucker Carlson tweeted out a hilarious list of 100 things people have deemed "racist" this year.
The Fox News host and Daily Caller founder told his followers that "we live in revolutionary times" and that some "wild things" happened in the past year.
We live in revolutionary times. Wild things happened in 2017, and they'll keep happening next year. In these dangerous political times, it's important you know what is and is not racist. So, we made a list for you. Let us begin. #100RacistThings

- Tucker Carlson (@TuckerCarlson) December 22, 2017
Carlson gave each "racist" item its own separate tweet.
The list is worth reading in its entirety, but here are the top ten we have compiled below...
The Daily Caller has highlighted
some more items that made Tucker's list. You can follow the full thread on Tucker's Twitter account
HERE.
#13. Milk
Milk apparently became a symbol of the alt-right and neo-Nazis this year because racial minorities may be more likely to suffer from lactose intolerance. Even worse, the USDA's dietary guidelines
further such oppression
by advertising dairy as an essential part of a healthy diet.
#18. Science
Students in South Africa declared that
science is racist
because it cannot explain "black magic" - no, really.
"I have a question for all the science people. There is a place in KZN called Umhlab'uyalingana, and they believe that through the magic, the black magic-you call it black magic, they call it witchcraft-you are able to send lightening to strike someone," one student explained. "Can you explain that scientifically? Because it's something that happens."
#29. Military Camouflage
Don't use
face paint
while sneaking through the jungle, or you might be accused of racism! The British Army was accused of donning "blackface" after they posted a picture of a soldier wearing dark face paint and holding a rifle.
#41. Lucky Charms
A diversity officer at Miami University was actually open to the idea of
banning Lucky Charms
because some undercover students claimed the cereal was racist against Irish Americans. Yikes.
#49. Expecting people to show up on time
In this case, timeliness is NOT next to godliness. Expecting students to show up on time to class might be insensitive to "cultural differences,"
Clemson University
said in a diversity training program.
#64. Babies
Looks like that diversity training might have to start sooner than expected. According to a study by the University of Toronto,
babies show preferences
to adults of their own race.