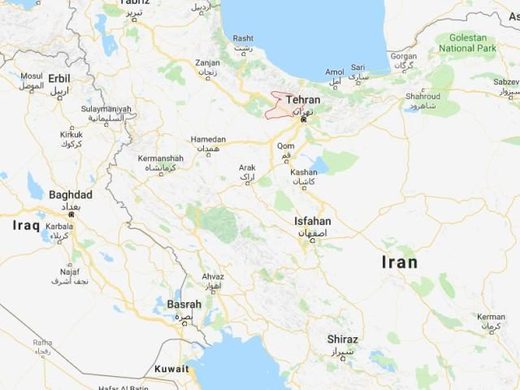 Quake comes five weeks after a major earthquake in the country killed at least 600 people
A large earthquake of magnitude 5.2 has struck Iran's capital Tehran, according to state television.
There were no immediate reports of damage or casualties.
The report said the quake hit just before 11.30pm Wednesday local time, Reuters reports.
The epicentre was at Meshkin Dasht in Alborz Province, 50 km west of Tehran, Tasnim news agency quoted Morteza Salimi, the head of Relief and Rescue Organization of Iran's Red Crescent, as saying.
The earthquake was also felt in the cities of Karaj, Qom, Qazvin and Arak according to state TV.
"There have been no reports of casualties or damage," Behnam Saeedi, a spokesman for Iran's National Disaster Management Organization, was quoted as saying by the ILNA news agency.
In parts of Tehran residents flooded into streets and parks, fearing a stronger aftershock.
Flights into and out of Tehran Mehrabad Airport are unaffected, despite the earthquake, Aviation Iran said.
The quake comes five weeks after a 7.2 magnitude earthquake hit the country and became the deadliest of 2017 killing over 620 people.
Reuters contributed to this report