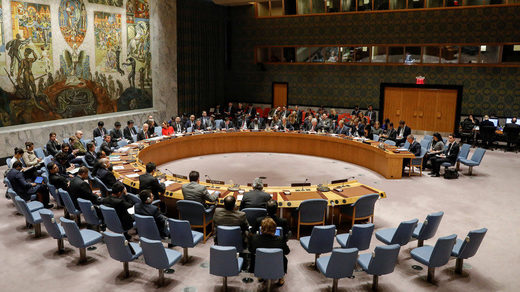 The US has vetoed the UN Security Council (UNSC) resolution on Jerusalem, which had demanded the American decision recognizing the city as the Israeli capital be withdrawn.
All other UNSC members voted in favor of the document.
The US exercised its veto right to "defend its sovereignty" as well as its role in the Middle East, Washington's envoy to the UN, Nikki Haley, said. She also repeatedly stated that US President Donald Trump's decision to officially recognize Jerusalem as the Israeli capital is "fully consistent" and "in line with the previous UN resolutions."
Other members of the UNSC remained unconvinced by Haley's speech. The French envoy to the UN said in his speech that the US still "should explain compatibility of its decision [on Jerusalem] with the international consensus." He also added that France "regrets" the outcome of the vote that has become a symbol of 14 UNSC members' willingness to "confirm their attachment to international law."