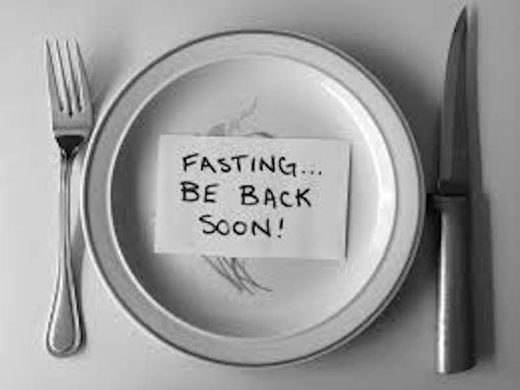 Eating only during an 8-hour window for 3 months
resulted in a 2.6% weight loss in adults with obesity; however, no effects were found for metabolic disease risk, according to findings from a pilot study presented here.
"Time-restricted feeding is really about confining the period in which you eat into some type of window," Krista A. Varady, PhD, associate professor of nutrition at the University of Illinois in Chicago, said during her presentation. "What I've seen with human time-restricted feeding trials - I believe there are about five to date, and the longest one I think has been 4 months long - there is not much out there. But I believe there are a lot of studies on their way."
One previous study examining a 10-hour
time-restricted feeding
window for people with overweight for 16 weeks, resulted in
participants naturally decreasing their caloric intake by about 20% and losing approximately 6 to 7 lb
, according to Varady.
"A really interesting thing here is that these people were not told to calorie restrict, this was all natural calorie restriction that really happened by just shortening that period of eating," Varady said.
Another study examining an 8-hour time-restricted feeding window in young male athletes resulted in a small
decrease in fat mass
(1.6 kg) and triglycerides (9 mg/dL).
To further test time-restricted feeding results, Varady and colleagues conducted a 3-month pilot study on adults with obesity to determine whether a 10-hour restricted feeding window would result in weight loss, natural calorie restriction and a decrease in metabolic disease risk.
The study included 23 people with obesity assigned to restrict feeding to between 10 a.m. and 6 p.m. and a historical control group (n = 23) to determine the effects of the restriction. All participants were primarily middle-aged, women and black with a mean BMI of 35 kg/m
2
. At baseline and after treatment, researchers measured body weight, body composition, adherence and physical activity and collected blood samples to assess metabolic disease risk.
"For adherence, the subjects completed a log every day, basically showing when they started eating and when they stopped eating. The dietician would label them as adherent or not, basically, if they ate between the 10 a.m. to 6 p.m. window.
Participants in the time-restricted feeding group self-reported
a mean 5.6 days per week of adherence
to the diet.
"They were adherent to the feeding window, and this didn't really decrease over time, it stayed relatively consistent," Varady said. "It seems like people were able to adhere to the diet for the short 3-month [pilot-study]."
The time-restricted feeding group lost about 2.6% body weight (mean 3 kg), and BMI decreased by about 1 point compared with no changes in the control group.
"Dietary intake, similar to the previous study, we did see
a natural calorie restriction
," Varady said. "People reported consuming about 350 calories less per day. This was just a natural calorie restriction that occurred just by limiting the feeding window. I should also mention that
there was no change in energy intake from protein, carbohydrates, fat or cholesterol.
"
Physical activity was not affected by the study.
"These people were previously sedentary at baseline, that's what we screened them as, and steps per day did not change over the course of the trial," Varady said.
Both groups were metabolically healthy at baseline, and metabolic disease risk changed negligibly, according to Varady. However,
systolic blood pressure decreased by approximately 7 mm Hg.
"Time-restricted feeding might work really well for some people, and [other diets] might be easier for some others," Varady said. "I don't think we should be trying to find the perfect diet. We should be testing out a whole variety of diets because different things work for different people. We should really just see what works in general, and once there is clinical data we can advise patients to do that." -
by Amber Cox
Reference
Varady KA. Time-restricted feeding: human trials. Presented at: ObesityWeek 2017; Oct. 29-Nov. 2, 2017; Washington, D.C.