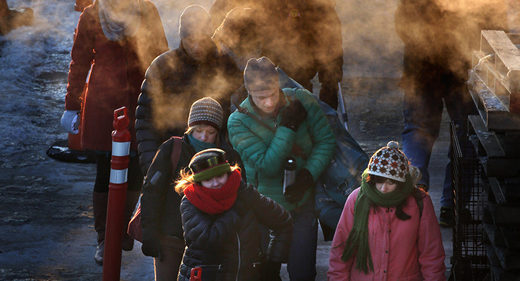 Now that most of the US has grudgingly adjusted their clocks to "fall back" one hour, a few state governments are moving to entirely eliminate the overwhelmingly unpopular custom of switching to Daylight Saving Time (DST) for half the year.
Maine and Massachusetts are debating an end to the observation of DST, in a move that would switch the two state's official time zones from Eastern to Atlantic, according to Yahoo.com.
First tabled in 2016 by Maine state representative Donna Bailey, the move is supported by plenty of science that links DST to harmful physical and psychological problems, cited by the
Los Angeles Times
.
The use of DST has been shown to increase the risk of stroke, heart attack, miscarriages for in vitro fertilization patients, and many other nasty medical issues.
"During those winter months, we have a lot of people who suffer seasonal affective disorder, and studies have shown that just giving that extra hour in the evening, as opposed to the morning, when people are sleeping, can make a difference in lowering the rates of seasonal affective disorder," Bailey said, cited by Latimes.com.
For Maine to switch time zones, Massachusetts and New Hampshire must agree to do the same. Massachusetts has agreed, in principle, and hopes many more states will join the move to discard the practice, according to Quartz.
"Massachusetts should only consider moving to what in essence is year-round Daylight Saving Time if a majority of other northeast states, also possibly including New York, also do so," a Massachusetts senator remarked to CBS Boston, cited by Yahoo.
According to a tweet by WBZ NewsRadio 1030 reporter Carl Stevens, "at least five other states have legislation they're considering regarding potential time zone changes," so the long-desired end of the much-hated practice may become a reality after all.
If Massachusetts and Maine can get a majority of states on their side, they will join Arizona, Hawaii, Puerto Rico, Guam, the US Virgin Islands and the Hopi Nation - among others - which ditched DST by opting out of the 1966 US Uniform Time Act.