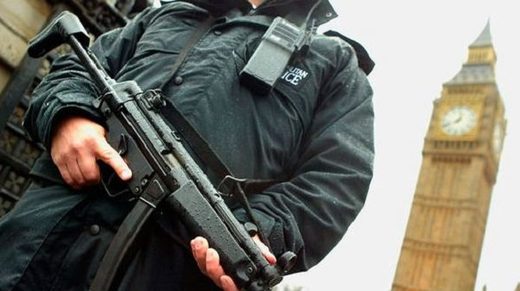 Figures released earlier this week uncovered the crisis facing British police forces as crime rates across the country surged by 13 per cent.
The last decade has seen London's Metropolitan Police move away from neighbourhood patrols which criminal justice experts have blamed for the rise in crime.
The damning figures come amid increased pressure on the capital's police force to save £400 million before 2020, with the number of officers expected to fall below 30,000 for the first time in more than a decade.
Last year there were almost 70,000 burglaries in Greater London, of which 43,000 happened in peoples' homes.
The number of robberies has also heavily increased due to the rise in mobile phone theft.
According to the statistics London has almost three times the number of reported rapes than New York City.
Figures suggest the average person is almost six times more likely to be burgled in London than in New York, and one and a half times more likely to be the victim of a robbery.
Last week it emerged Scotland Yard wouldn't investigate a large amount of low-level offences because of cost cuts.
But Scotland Yard officials defended the cost-cutting policy, with the force introducing a 'Crime Assessment Policy' to help police officers judge which crimes are worth following up
Rory Geoghegan, head of criminal justice at the Centre for Social Justice, said neighbourhood policing had a wide range of benefits.
He said: "By embedding proactive community policing, the NYPD is helping tackle crime, improving the quality of life and building better relationships with the community.
"It's an approach and argument that London is struggling to maintain never mind bolster, with too many preferring to talk excitedly about investing in crime hubs to hunt online trolls."
US President Donald Trump suggested the rise in crime could be linked to the "spread of radical Islam", adding that it demonstrated the increased need to "keep America safe".
Critics condemned Trump's comments with the former Labour leader, Ed Miliband tweeting: "Spreading lies about your own country - sad. Spreading lies about others - sadder."
Miliband went to brand the US leader as an "absolute moron".