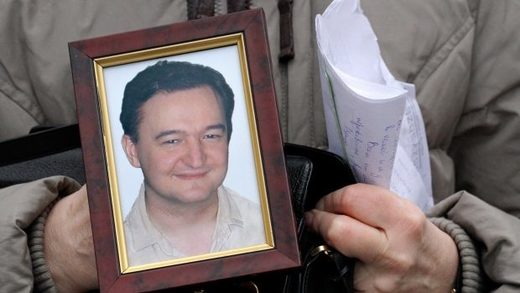 Russia said it will retaliate tit-for-tat over a new Canadian law that would impose sanctions on officials from Russia and other nations considered guilty of human rights violations.
The bill, approved by the House of Commons Wednesday, was inspired by the case of Sergei Magnitsky, an anti-corruption lawyer who died in 2009 after a year in a Russian jail.
"Should Bill S-226 be passed by the Senate and receive royal assent, it will enable Canada to sanction, impose travel bans on and hold accountable those responsible for gross human rights violations and significant corruption,"
Foreign Affairs Minister Chrystia Freeland said in a statement after the vote
.
"This will ensure that Canada's foreign policy tool box is effective and fit for purpose in today's international environment. It will also provide a valuable complement to our existing human rights and anti-corruption tools."
Russian foreign ministry spokesperson Maria Zakharova was quoted by the Interfax news agency as saying on Wednesday that "
any anti-Russian actions by the Canadian authorities will not be left without an adequate response
."
Canada already has cool ties with Russia. It has repeatedly condemned Moscow over Russia's 2014 annexation of Crimea and has imposed sanctions against Russia along with other Western nations.
"We warn again that in case the pressure of the sanctions put on us increases ... we will widen likewise the list of
Canadian officials banned from entering Russia," Zakharova said, according to Interfax.
"To a large extent, it [the bill] simply copies the odious American 'Magnitsky Act' and is set to further undermine Russian-Canadian relations."
U.S. law passed in 2012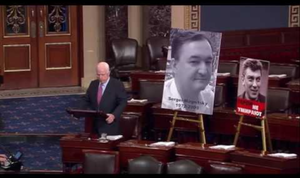 The United States adopted a law in 2012 freezing any U.S. assets of Russian investigators and prosecutors said to have been involved in the detention of Magnitsky.
In retaliation, Moscow barred Americans from adopting Russian children. (Canadians are already barred from adopting Russian children due to Canada's same-sex marriage law.)
The bill, which originated in the Senate in 2016 and was sponsored by Conservative Sen. Raynell Andreychuk, is backed by the Liberal government and will come into force once it is signed by the Governor General.
But the legislation, titled Justice for Victims of Corrupt Foreign Officials Act (Sergei Magnitsky Law),
was amended at committee in the House and must now go back to the Senate for a final vote in the upper chamber
.
The Russian embassy in Canada, in a statement posted on its Twitter page, blamed the Magnitsky bill on "failed policies, pressed by Russophobic elements."